Available: late November - December
2019 price: $39.00 - 1/2 bushel box
Online store: available for online orders mid to late November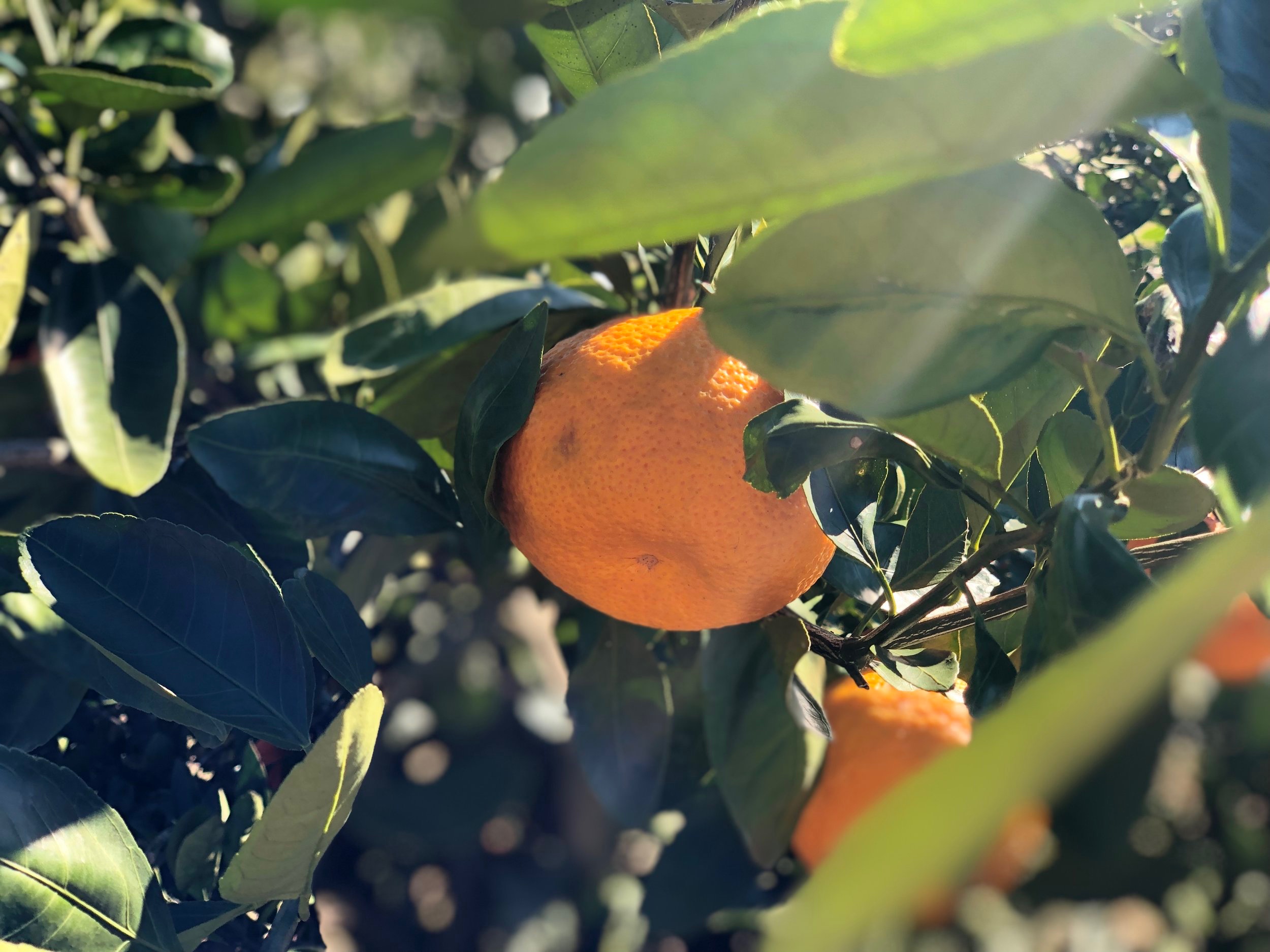 Simply put, satsumas are a mandarin orange. A newcomer to the Florida and Georgia citrus industry, they kick off the citrus season of late fall and winter in November and last into mid-December. It is a sweet and tangy variety, yet relatively low in acid for a citrus. This makes them a perfect healthy fruit snack for kids and adults.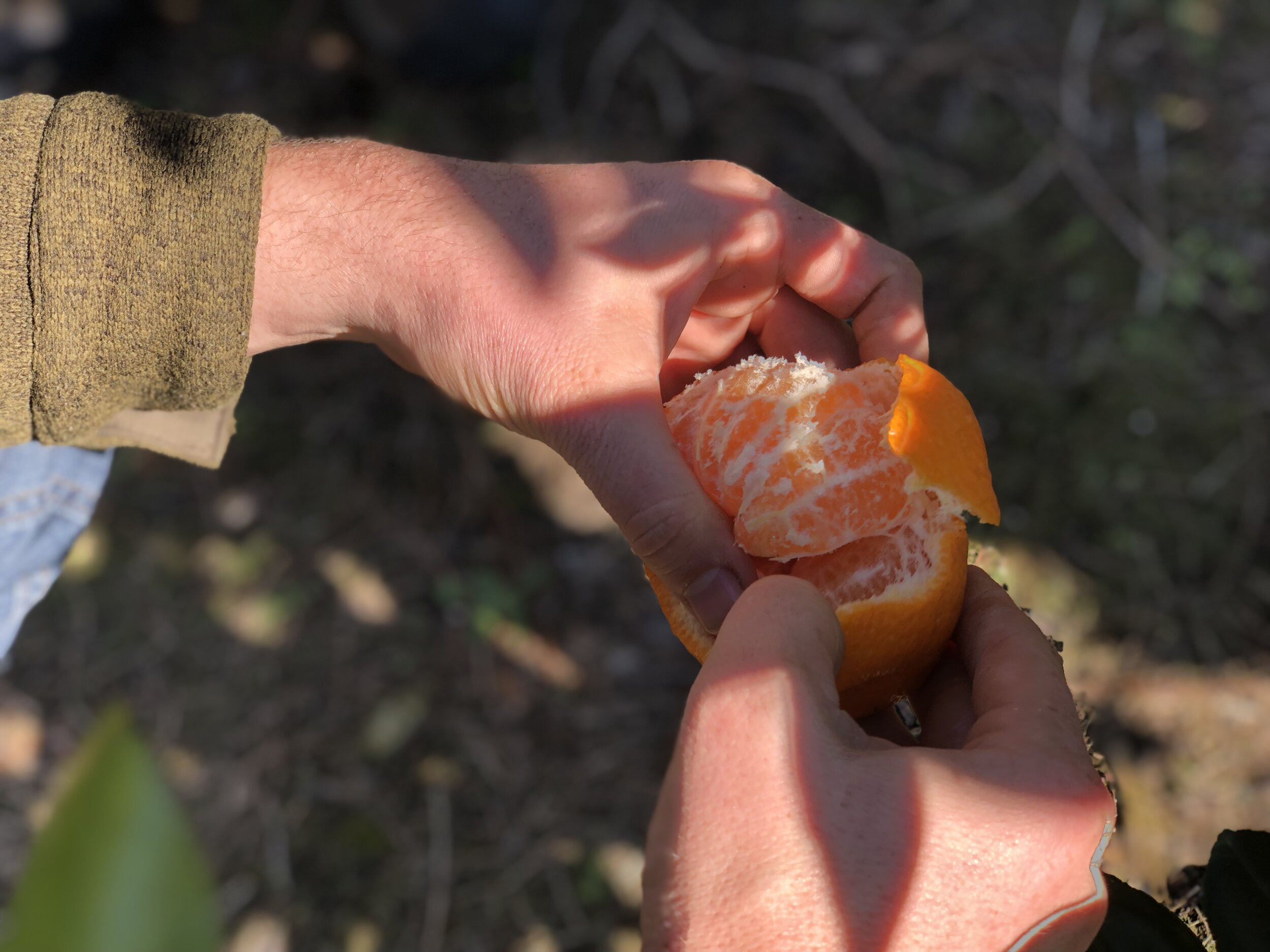 We've been working with citrus for three decades, and in our opinion, this is a perfect citrus variety. It's sweet. It's zesty. And it's seedless! These seedless fruits beat the competition in juiciness and balanced flavor. Another wonderful quality of the satsuma mandarin is how easy to peel they are. They feel puffy to the touch as the peel is almost separated from the mature fruit. They're actually fun to peel!
Lunch made fun, delicious… and healthy!
Did we mention that satsumas are fun to peel? For school or to work, brighten up the day with satsumas. It's almost like unwrapping candy!
Beautiful in gift baskets or gifts on their own, they add fantastic flavor to winter meals and desserts. We're offering our Florida satsumas on select truck visits as well as our online store.